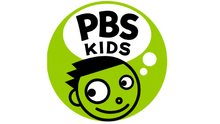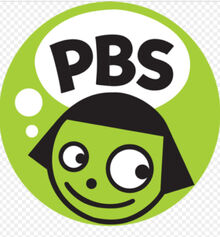 Notice: Most of the information is referenced by Wikipedia. All rights go to Wikipedia.
Notice 2: This page is based off of real life, not in Kart Kingdom.
PBS Kids is the brand for usual children show broadcasting by the Public Broadcasting Service. It is the brand that created Kart Kingdom. It is one of the main big kids networks, the other three being Disney, Nickelodeon, and Cartoon Network.
History
PTV Park
In 1994, PBS kids was formerly PTV Park as a part of PBS's "Ready To Learn" program. This project was suited for younger children. The mascot(s) of PTV was "The P Pals" the P Pals were 3 PBS-shaped logos said to "bring educational content to the fictional world" the shorts, were targeted for young children also. PTV was replaced with PBS Kids in September 1999.
PBS Kids
On September 1999, PBS first officially launched as what we know today. It still had the daytime Ready To Learn Service schedule. Then PBS Kids became independent form the channel it was broadcasting in (PBS). In 2000, PBS launched the BookWorm Bunch service. In 2004, PBS Kids launched PBS KIDS GO, a brand for older kids of ages 6-8.
Kart Kingdom
PBS Kids is well known to have made the game Kart Kingdom.
Development
In 2013, just days after the revamp first came into action, The idea for a game was hatched. In around 2013-2014, the developers started programming and coding the game. A lot of files form the development can actually be seen in public.
Beta
On March 24, 2015. Kart Kingdom was released as a Public Beta. The Beta had a lot of things that you can't see today, like signs you can see around Grand Glade, as they were removed after the beta testing. Although Kart Kingdom was probably done in development, they still were thinking about making Kart Kingdom for phones, iPad and other tablets. Although it was released in 2017, the real release date was supposed to be 2015. In 2016, the game was moving out of beta.
After Beta
A few things happened after Beta, for one, Kart Kingdom Racing was launched in the Spring of 2018, some users thought it was for an event and would be removed later (Like the Kart Studio), but as of September 2020, it is still up and running. They also launched Clanky Caverns in the later half of 2018, making it so users could have houses/homes in Kart Kingdom.